Associates & Case Studies
Our collaboration partnerships and associates enable us to deliver a fully rounded online virtual experience.
Please see below for an introduction to some of them
---
Simon Howard Introducing… your ideas, your speakers and your messages in more interesting and memorable ways. Simon has over 15 years experience hosting live events and has done everything from full conference compering, to gala dinners, award ceremonies, teambuilding, networking, charity auctions, comedy nights and much more.
In March 2020 Simon Howard Introducing hit the virtual stage and as well as running full virtual conferences, awards ceremonies and networking sessions. We have created a range of interactive virtual experiences including gameshows you actually get to play (not just watch), interactive race nights, custom written murder mysteries, team building activities and custom/ bespoke virtual experiences to meet client briefs.
We're here to transform dull and lifeless virtual events, into amazing virtual experiences, memorable for all the right reasons.
---
Learn more about how Simon can help make your event even more successful:
Download PDF about how Simon Howard Introducing improves event return on investment here
Download PDF covering the different virtual event experiences available here
Visit Simon's website www.simonhowardintroducing.com
---
tawk.to – bringing virtual events to life with customisable live chat for your stand.
Engage visitors directly with instant chat
Take messages when you're not available
Modify the colour of the chat widget to match your brand
See statistics on visitors to your stand
Use custom triggers to gently encourage conversation and
Download transcripts for later follow-up without needing to make additional notes
All this and more is why we have partnered with tawk.to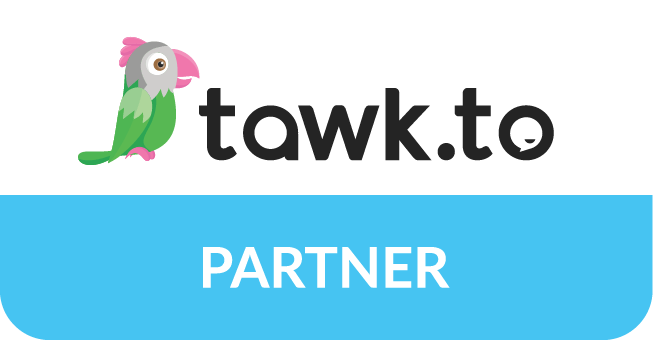 Take a look at our tawk.to intro video to see how it works
Sheila Smith
Born from the love of helping to connect people, and to see all businesses do more business, Sheila started a local networking group in 2010 which ran for 10 years.
Soon after she started the networking group, her many business contacts encouraged her to hold a Northamptonshire Business Expo and that's where it all began.
Sheila is running several Expos now, including the latest addition of Leicester Business Expo, and in response to the restrictions brought about by the coronavirus pandemic, she has re-invented the Expo online.
In close collaboration with the team at Big Media, Sheila brought her knowledge of event organisation and management to bear, and helped steer the initial development of the brand new state-of-the-art software that has become the Virtual Expo platform.
Now that live events look set to re-emerge, Sheila is leveraging the knowledge gained in running virtual events to launch hybrid (live + virtual) events to maximise the advantages of both.
A truly inspirational person, she thrives on seeing other people connect and win the day!
---
Learn more about how Sheila can help make your event even more successful:
Visit Sheila's website www.yourbusinessexpo.co.uk
---
Hollogram Virtual Exhibitions help deliver a wide range of online events. Having worked in the real world of exhibitions and retail design for 25 years with clients including Chanel, Samsung, Audi, Tesco and Asda the team at Hollogram understand how consumers think.
In the real world our key aim is to help deliver a core message to a consumer, we can help them make the right decisions and to showcase brands, products, and information in an interesting and engaging way.
The natural progression has been to blend the offline experience with an online interaction and having worked in digital media for the past 7 years creating video content, social media, podcasts and influencer marketing, it was logical for Hollogram to develop and partner with the team at Virtual Expo to bring online events, exhibitions and retailing to life.
We can create bespoke virtual events, showcases, markets, exhibitions, conferences and so much more.
If you would like to know more about our Virtual Exhibitions, please speak directly with our Creative Director Phil Holloway, who would be delighted to arrange an online zoom… or a real-world coffee to see how we can help bring YOUR event to life online.
---
Learn more about Hollogram and how they can help make your event:
Visit Hollogram's website www.hollogram.com
---